There is magic in Garbaggio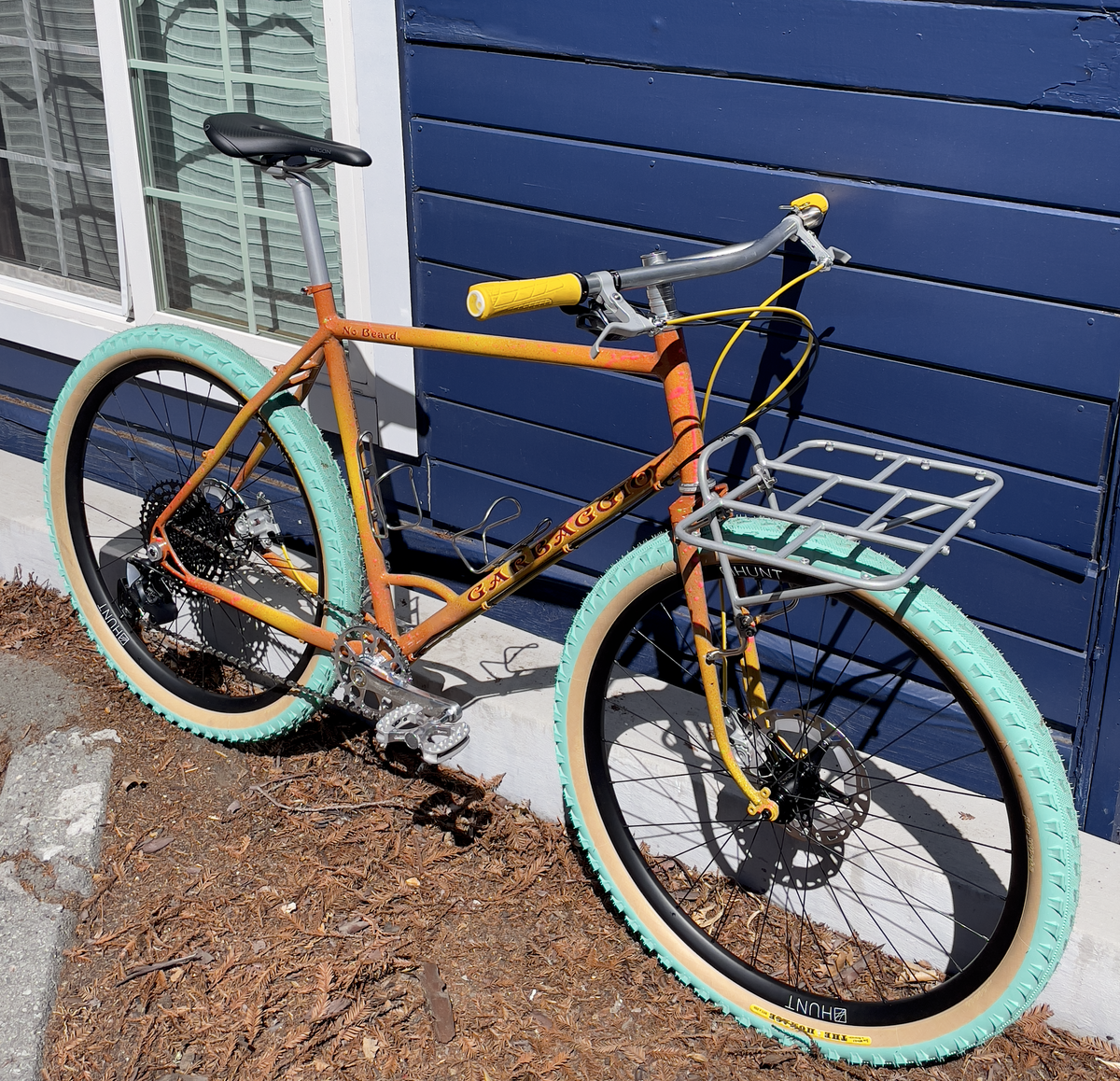 The thing about riding bikes is that its really really really really really really fun. Bikes come in all sorts of different shapes and types, for this kind of road, or that kind of trail, but they all provide a certain type of joy that I haven't reliably found any other way. Going fast is fun. Getting lost in the woods with your friends is fun. Railing berms and hitting drops is fun. Bikes are fun. But sometimes they're a little too serious. Too much tech. Too focused on racing. Sometimes you want a bike that makes you feel like a kid again.
Here is a little context and background about how this amazing bike came to be.
Enter the xbike, alt-bike, rat bike, #partypace bike, ...
There's a Crust Bombora on the cover of Bicycling magazine this month, which is a full seven years after our beloved prince of alt-cycling, Ronnie Romance, Ultra Romance, or just Ron, got his own feature in the magazine. A little secret gem of this part of the bicycle universe got a cover shot. There's been a growing scene of bike folk pursuing their fun on these adventurous kind of steeds that have one key element in common – maximizing the smiles per mile.
These bikes don't pretend to be race bikes. They're not gravel bikes, mountain bikes, road bikes, touring bikes, or hybrid bikes. They're fun bikes. Often made of steel, with thicc tires, a bike bag, rack or something to carry some adventure necessities in, and a handlebar and cockpit setup built for comfort.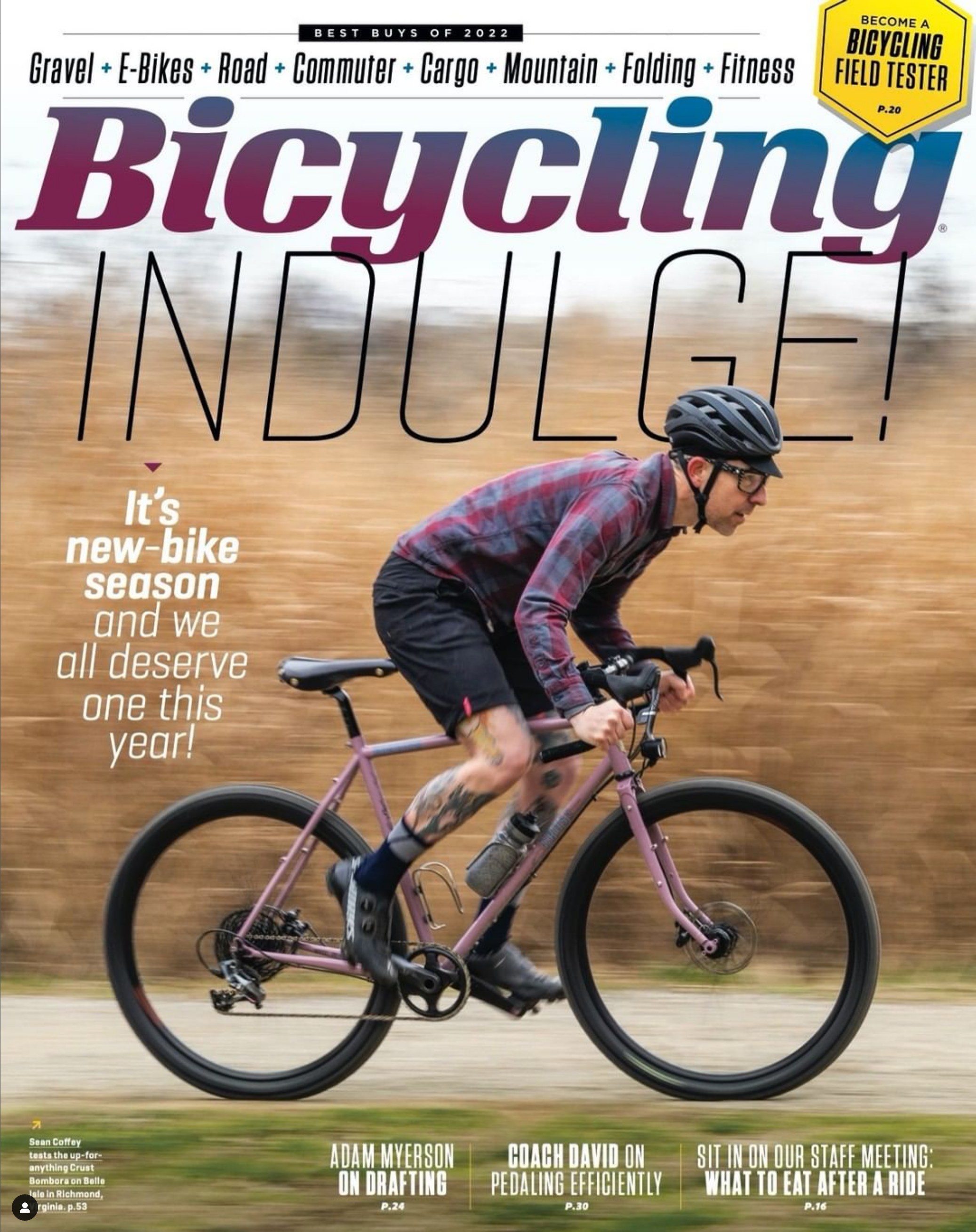 Nutmeg Nor'Easter
The Nutmeg Nor'Easter, or Alt-Cycling World Championships, to us true believers, is a bike festival, party, ride, hang-out kinda thing that includes some absolutely incredible and challenging riding.
Michael and I rode the "Nutmeg Grande Tour", which was an incredibly diverse, scenic, bumpy, "we're off the map" 60 mile epic, and pushed us harder than either of us expected.
When we finished the ride, Ron and his mom greeted us at the check-in table, looked at our bikes and laughed! We had just ridden this gnarly, rocky, rooty, leaf-covered, follow-the-deer-trail route on bikes with 38mm wide tires. Mike was on his Riv with rim breaks. It was a special moment to share with Ron that we'd just done his maniacal route on skinny tire road/gravel-ish bikes and lived to tell the tale.
We will be back to the Nor'Easter, but next time, we'll ramble with bikes a bit more fit for that sort of fun. Probably steel. Fatter tires. Super comfortable to ride. Not a race bike. A capable party on wheels.
Enter: Garbaggio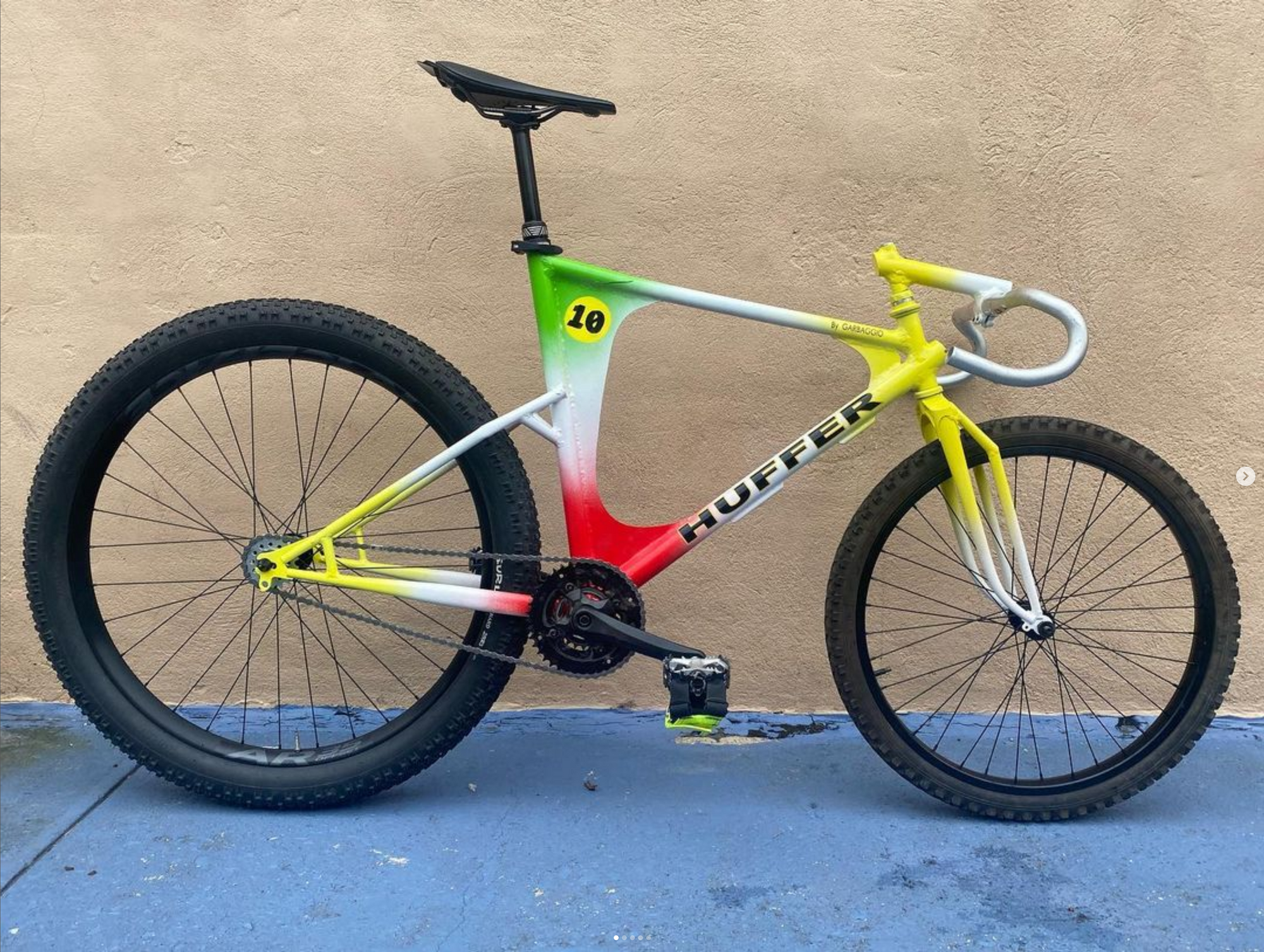 Just look at this beauty – The Huffer is one of the most notable Garbaggio builds. Garbaggio is magic. I think you already know a lot about Garbaggio just by looking at this bike. The more you look, the more amazing things you see.
Nick shared a ton of his background in skating, street art, fine art, and frame building, on the Shut Up and Build Bikes podcast. I would highly recommend you listen to that. Nick is very thoughtful and intensely creative. Spending time with Nick at the Nor'Easter was a pleasure, and we were thrilled to be next in line for his famed hand-built, individually designed, Garbaggio framesets.
We talked through our ideas, vibes, inspiration, and bike fantasies. Mike reminded me how many times we had to pick our bikes up and carry them over a downed tree, across a stream, over some boulders... wouldn't it be cool if these bikes had handles to make that easier? The strange brew of ideas went into Nick's mind, and a plan was formally hatched.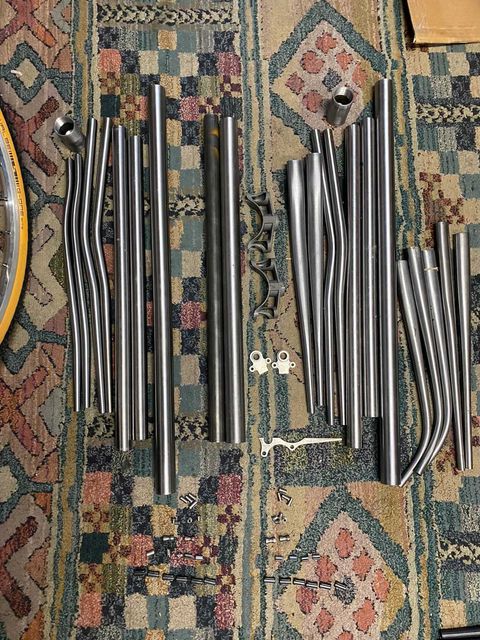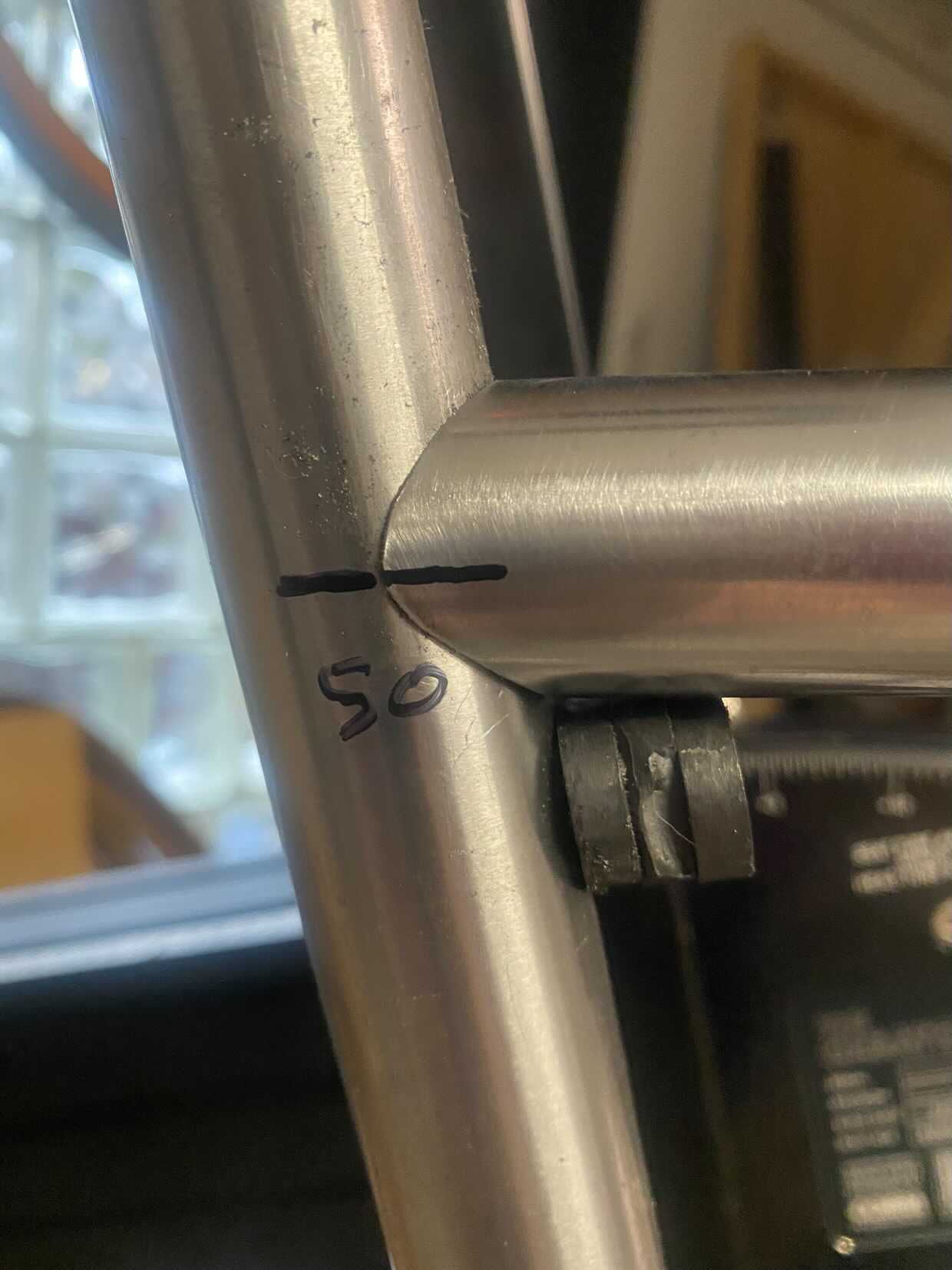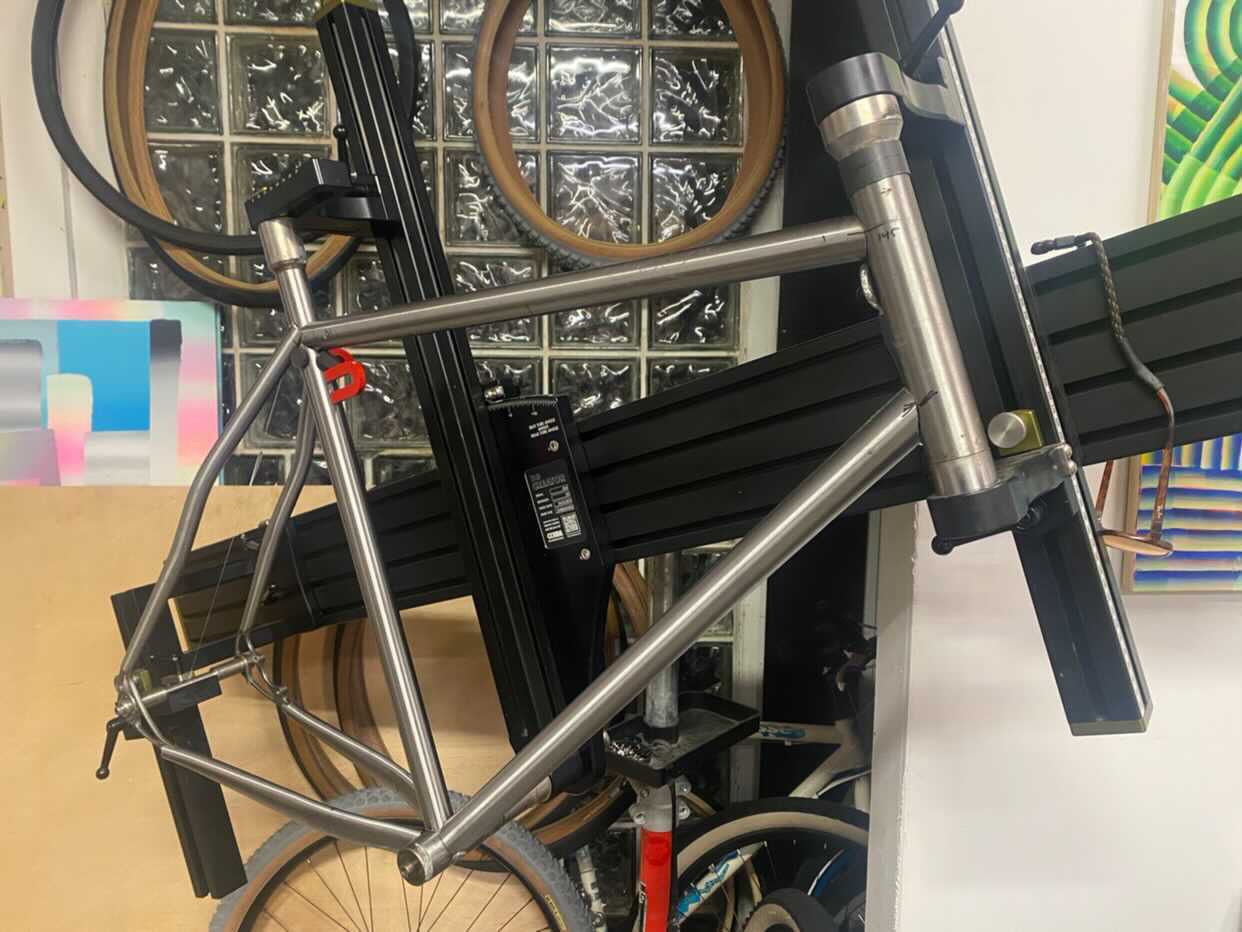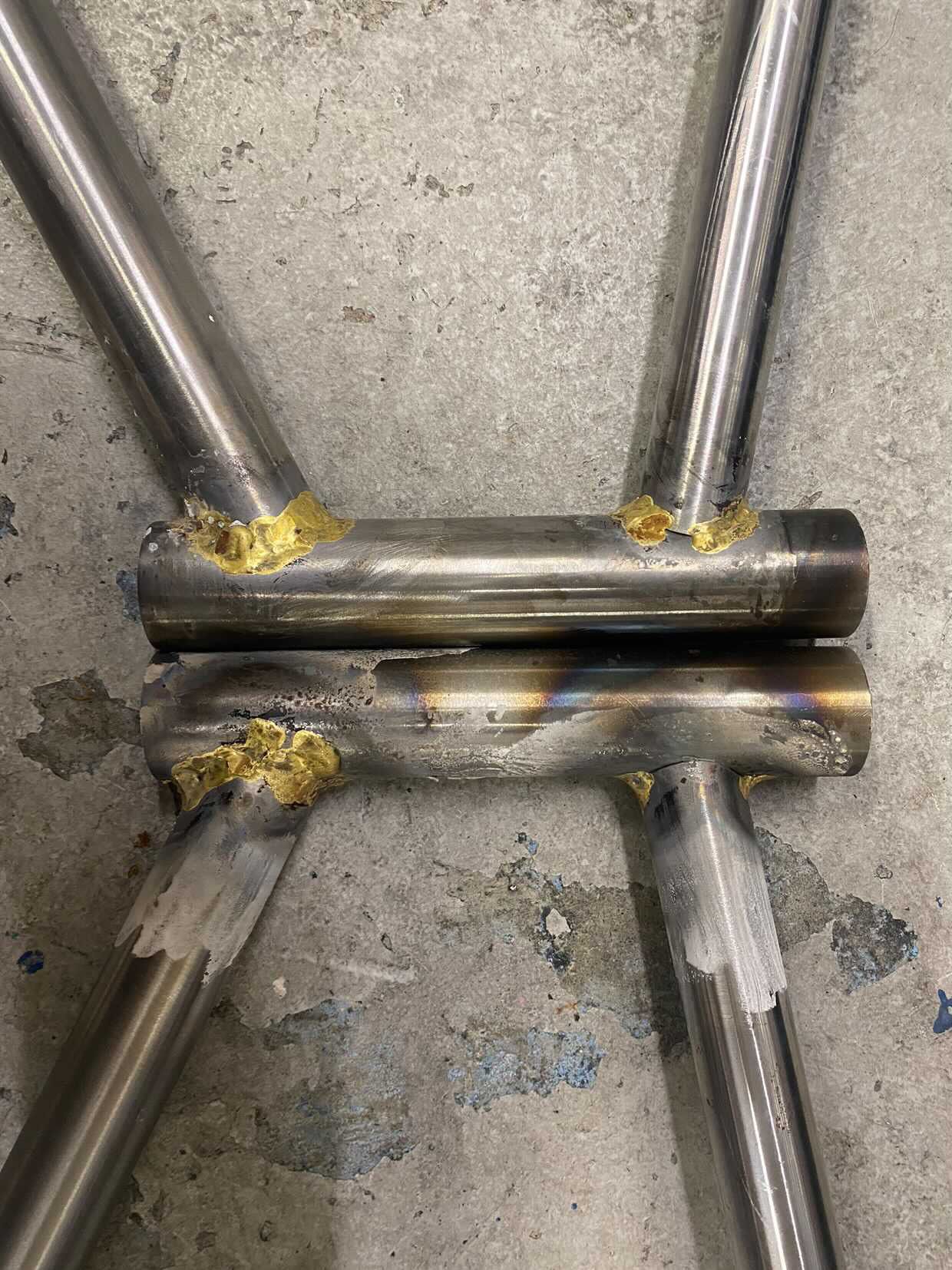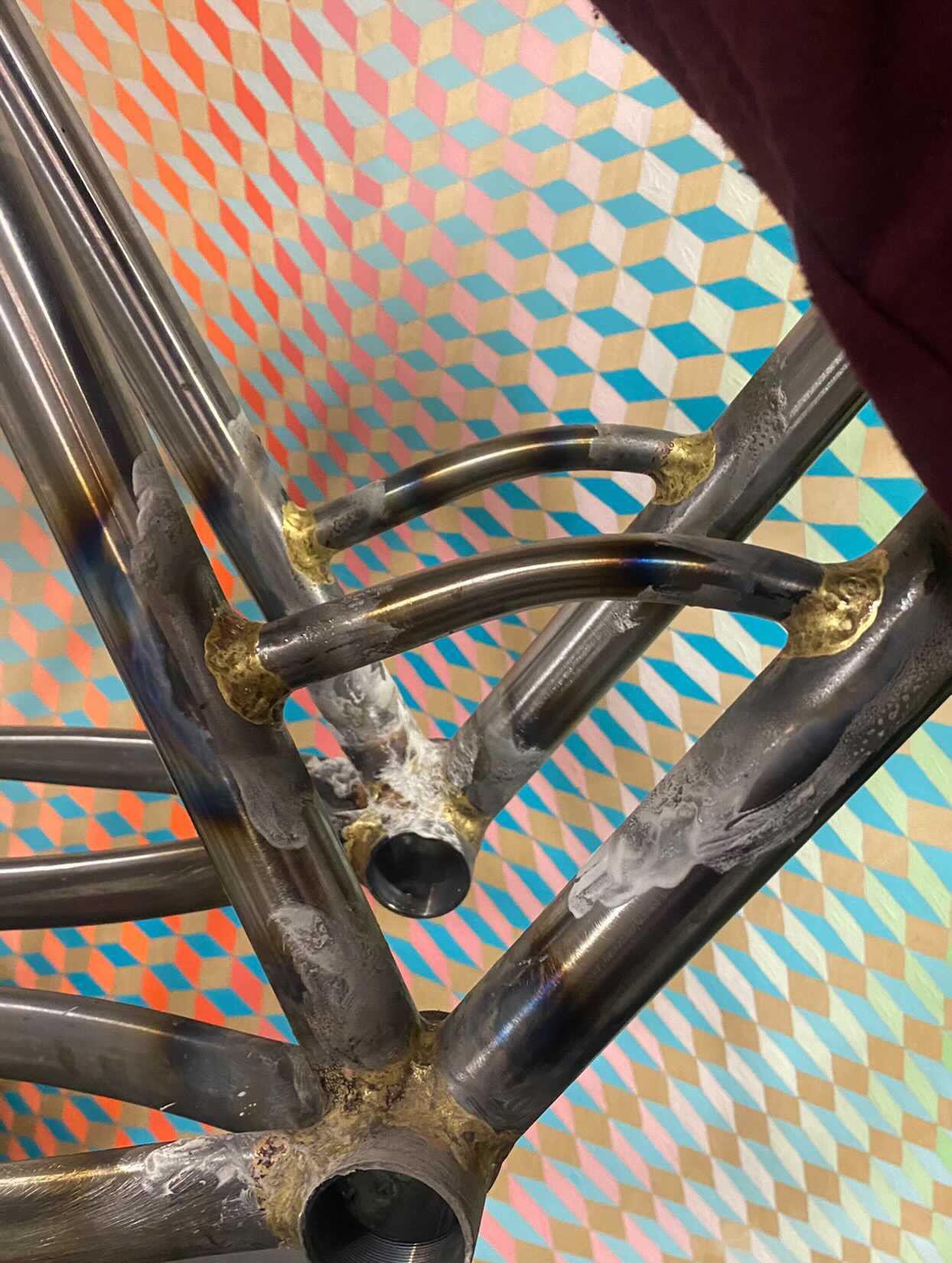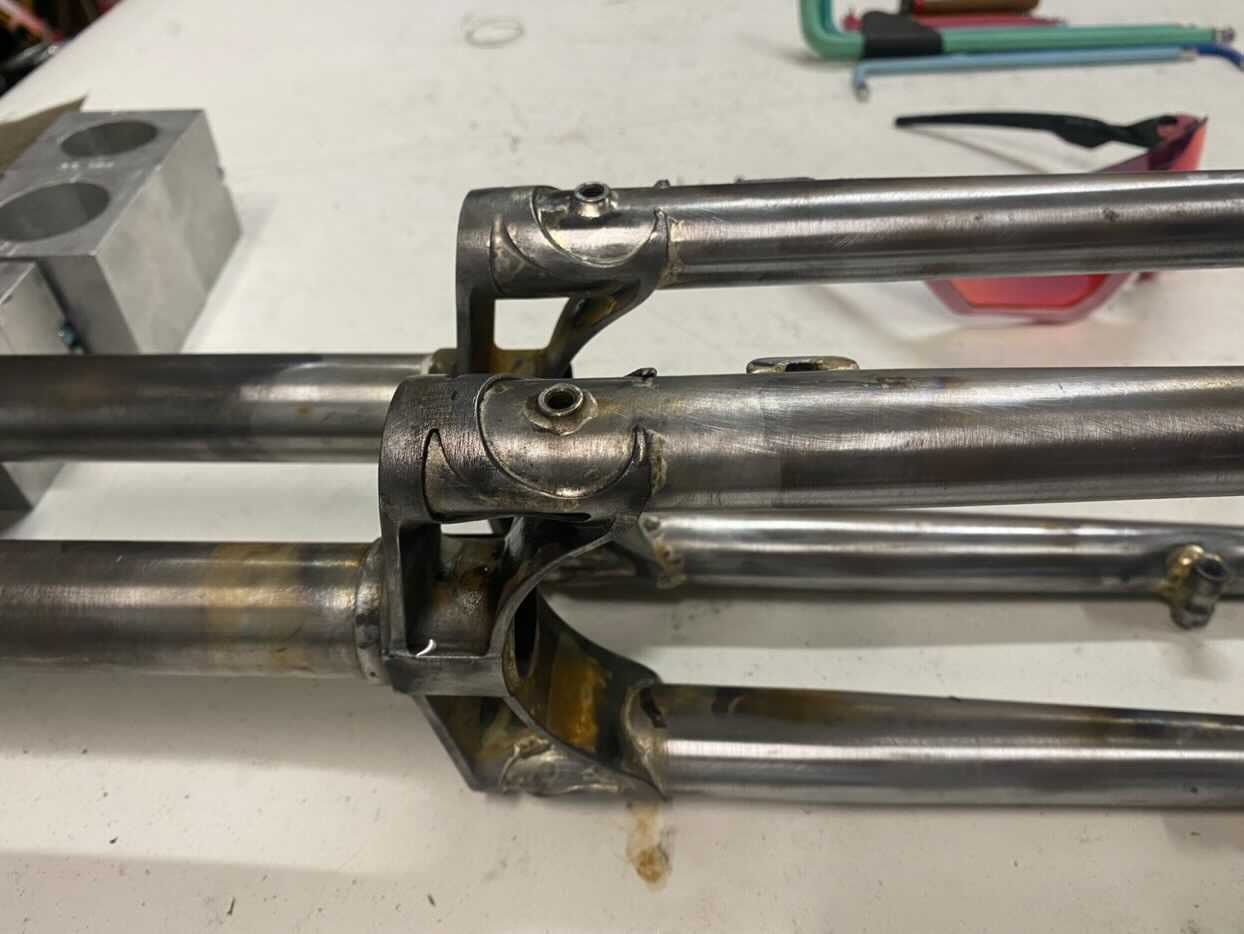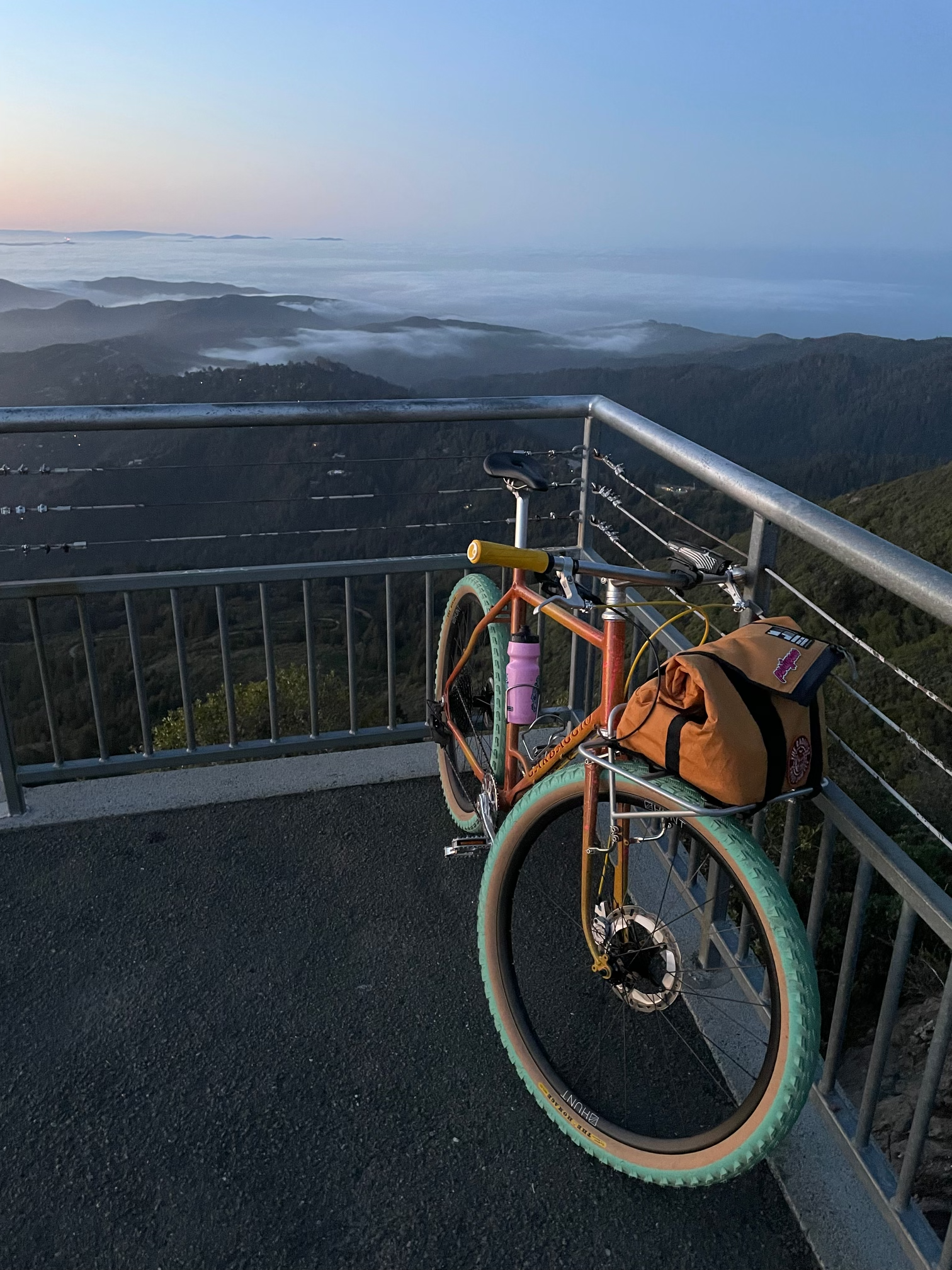 Build Notes
The bike handles beautifully, it maneuvers quickly, and thanks to the tall stack on the headset and these plush fat tires, the ride is incredibly smooth. Here's the rest of the parts list for the curious:
Frame: Hand-built steel frame with boost spacing (rear) and disc brake mounts
Handlebars: Nitto Bullmoose bars with ControlTech 20mm bar extenders
Grips: Ergon GA3 grips in yellow
Headset: Wolftooth Silver spacers and FSA Silver Headset
Cable Housing: Jagwire brake cable housing in yellow
Brakes: Paul Klamper disc brakes and Love Levers in silver
Rack: Surly 24-pack Rack in silver and ILE Porteur Rackbag in Marigold
Groupset-ish: SRAM GX Eagle MTB
Crankset: White Industries M30 cranks, bottom bracket, and chainring
Wheels: Hunt Adventure 650b carbon wheels and  SimWorks Homage tires
Pedals: MKS Monarch flat pedals in silver
Seatpost: Paul Tall and Handsome in silver
Saddle: Ergon SM Pro
Misc: King Cage bottle cages, Spurcycle bell, NiteRider 900 light
And that is Garbaggio. Winning on the inside. Twice. (Of course we each got one!)